2021 – 2022 Season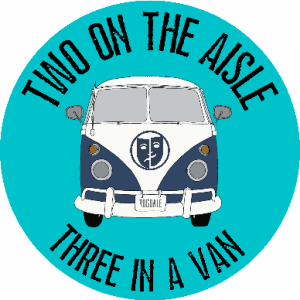 Two on the Aisle, Three in a Van (Outdoors) June 10-June 26
Welcome to another stellar season at the Neighborhood Actors Summerfun Repertory Theatre. a friendly little playhouse where, due to a lack of wing space, the company spends their downtime in the parking lot around an aging hippie/now turned techie's van. Those looking for refuge at the asphalt oasis include: a stressed-out artistic director grappling for funding, a wanna-be diva who's realizing her ingenue expiration date has just about passed, a board member's nephew vying to direct the musicals with a Tarrentino spin and the "I'm no chorus boy" chorus boy who thinks every show should have a kick line – including Glass Menagerie. Anyone who's ever seen a show may know these people. Anyone who's ever done a show may be these people.
**Denotes JAR/TAR Show
2022 – 2023 Season


Cabaret (1987 Revised) –  Sept. 16 – Oct 2
In a Berlin nightclub, as the 1920's draw to a close, a garish Master of Ceremonies welcomes the audience and assures them they will forget all their troubles at the Cabaret. With the Emcee's bawdy songs as wry commentary, Cabaret explores the dark, heady, and tumultuous life of Berlin's natives and expatriates as Germany slowly yields to the emerging Third Reich. Cliff, a young American writer newly arrived in Berlin, is immediately taken with English singer Sally Bowles. Meanwhile, Fräulein Schneider, proprietor of Cliff and Sally's boarding house, tentatively begins a romance with Herr Schultz, a mild-mannered fruit seller who happens to be Jewish.
Sept 16-8pm, Sept 17-8pm, Sept 18-2pm, Sept 23-8pm, Sept 24-8pm, Sept 25-2pm, Sept 30-8pm, Oct 1st-8pm, Oct 2 – 2pm

The Odd Couple (FEMALE Version)  – Nov. 4 – Nov. 19
Synopsis Neil Simon's revision of his hugely successful play, The Odd Couple, sees the lead characters transformed into Olive Madison and Florence Unger. Olive and their group of girlfriends are enjoying their weekly Trivial Pursuit night in Olive's messy and ill-equipped apartment. As the game continues, Florence arrives, fresh from being dumped by her husband. Fearful that the neurotic Florence might attempt suicide, Olive invites her to move in as her roommate. However, Olive and Florence have VERY different personalities. Where Olive is messy, untidy, and unconcerned about the state of her apartment, Florence is obsessively clean, tidy, and obsessed with hygiene. Olive's easy-going outlook on life soon clashes with Florence's highly-strung neurotic tendencies, testing their friendship to the limit. When Olive organizes a double-date with the Costazuela brothers, their differences come to a head and sparks fly.
November 4 – 8pm, Nov 5 -2pm, Nov 12-8 pm, Nov 13- 2pm, Nov 18-8pm, Nov 19 -2pm
The Odd Couple (MALE Version)  – Nov. 5 – Nov. 20
Synopsis Neil Simon's classic comedy opens as a group of the guys are in the midst of their weekly poker game in the apartment of divorced sportswriter, Oscar Madison. And if the mess is any indication, it's no wonder that his wife left him. The apartment is smoke-filled, and the only thing Oscar can offer his guests is warm Coke and moldy sandwiches. The last to arrive is Felix Ungar, who has just been thrown out by his wife. Felix is depressed and seems suicidal, leading Oscar to invite Felix to be his roommate. However, as Felix takes on the domestic mantle in the apartment and proves just how difficult he is to live with, Oscar is driven to the edge of madness. Poker nights are no longer evenings of smoke, grubbiness, and blokey behavior; instead, the guys are waited on hand and foot by Felix. The final straw occurs when Felix refuses to follow through with a double-date Oscar has set up with the beautiful Pigeon sisters, who live in the same apartment block. The clean freak and the slob come to blows, and the ultimate 'Odd Couple' go their separate ways.
Nov 5 -8pm, Nov 6- 2pm, Nov 11-8pm, Nov 12- 2pm, Nov 19 – 8pm, Nov 20- 2pm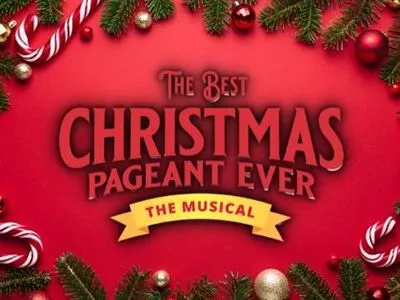 The Best Christmas Pageant Ever: The Musical (JAR-Junior Actors of Ridgedale) – Dec. 16 – Dec. 18
Synopsis TBCPE: The Musical  is the story of the Herdmans, who are the worst kids in the history of the world. They lie, they steal, they bully other kids, and they smoke smelly cigars. There used to be only one place where you'd never see them—church. This all changes when Charlie Bradley brags that his Sunday school offers free snacks. All six of the Herdmans show up at church in search of pizza, cookies and Hawaiian Punch, and end up in the Christmas pageant. Charlie's mom, Grace, is the novice director, who not only casts them in the show but, much to the dismay of the other kids, let's them play all the leads. Grace instantly finds herself caught between two forces of nature—the Herdmans and Helen Armstrong, who speaks for all of the outraged citizens of the town. Grace has two choices: get rid of the Herdmans, or let them stay and risk being blamed for the worst pageant in the history of the world.
December 16- 7pm, December 17- 2pm, 7pm, December 18- 2pm

Baby – Jan. 20 – Feb. 5
Synopsis Three couples around a university campus have their lives changed forever when they discover each of the women are pregnant. The first couple is Lizzie and Danny: two college students who have just moved in together and are shocked to discover Lizzie is pregnant; Pam and Nick, two 30-something sports coaches who have been trying to get pregnant for two years; and Alan and Arlene, two middle-aged parents who are looking forward to starting a new chapter in their lives without children when a romantic anniversary leads to an unexpected pregnancy. Baby shows the ups and downs of pregnancy and how the news of a new life can change a relationship forever.
Jan 20- 8pm, Jan 21- 8pm, Jan 22nd- 2pm, Jan 27 -8pm, Jan 28- 8pm, Jan 29-2pm, Feb 3- 8pm, Feb 4- 8pm, Feb 5- 2pm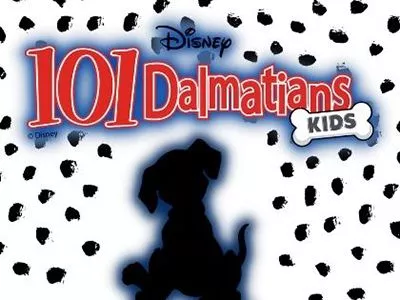 Disney's 101 Dalmatians Kids (JAR-Junior Actors of Ridgedale)  – Mar. 3 – Mar 5th
Synopsis Pet owners, Roger and Anita, live happily in London with their Dalmatians, Pongo and Perdita, stalwart dogs devoted to raising their puppies. Everything is quiet until Anita's former classmate, the monstrous Cruella De Vil, plots to steal the puppies for her new fur coat. The Dalmatians rally all the dogs of London for a daring rescue of the puppies from Cruella and her bumbling henchmen.
Mar 3 – 7pm, Mar 4th -2pm, 7pm, Mar 5th- 2pm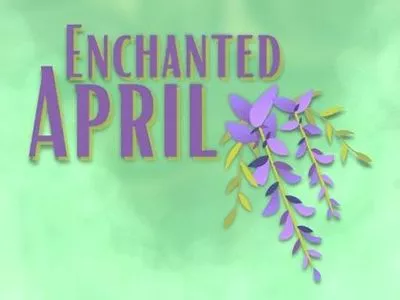 Enchanted April  –  April 14 – April 30
Synopsis Sweet-natured Lotty Wilton is suffering depression from the bleak London winter, and from an oppressive relationship with her pompous solicitor husband. When she sees an advertisement in the paper to rent a castle in Italy for the month of April, an idyllic spot "for those who appreciate wisteria and sunshine," she jumps at the chance to escape her downtrodden existence. Sensing an instant kinship with fellow housewife Rose Arnott, a severely angelic woman with sorrows of her own, Lotty persuades her along on the adventure. Seeking to reduce the costs, the two ladies find Caroline Bramble, a beautiful and exhausted socialite, and Mrs. Graves, an overbearing widow, to round out the party. As the month passes, verdant sun-drenched San Salvatore works its magic on each sad and hardened heart, healing grief and bringing hope. And with the arrival of two chastened husbands and one attractive young artist, romance blooms again. Matthew Barber's Enchanted April, based on Elizabeth Von Arnim's beloved novel of the 1920s, is a gentle and romantic comedy of manners. Against the backdrop of a country still reeling from World War I Enchanted April offers to its characters, and viewers, a necessary balm of sunshine and renewal.
Apr 14- 8pm, Apr 15-8pm, Apr 16- 2pm, Apr 21-8pm, Apr 22- 8pm, Apr 23- 2pm, Apr 28-8pm, Apr 29-8pm, Apr 30th- 2pm
Disney's Descendants The Musical – June 23 – June 25
Synopsis Imprisoned on the Isle of the Lost – home of the most infamous villains who ever lived – the teenaged children of Maleficent, the Evil Queen, Jafar, and Cruella De Vil have never ventured off the island… until now. When the four troublemakers are sent to attend prep school alongside the children of beloved Disney heroes, they have a difficult choice to make: should they follow in their parents' wicked footsteps or learn to be good?
June 23- 7pm, June 24- 2pm, 7pm, June 25th- 2pm