Here's what you need to know to make the most of your experience.

Safety First

We will be following CDC recommended protocols for outdoor gatherings. All patrons will be required to wear a mask upon entry and when up and about during the show. You may remove your mask once seated. Hand sanitizer will be available for everyone's use, though you are welcome to bring your own. We ask for everyone's cooperation as Hospitality volunteers seat people comfortably and safely in appropriately spaced groups on the lawn.

Arrival

The grounds/theatre will open one hour before the performance. Our Hospitality Volunteers are there to assist you, answer any questions, and direct you to the seating area. In addition to something to sit on, you may want to bring insect repellant if needed, and snacks/beverages. Please, no glass containers, no alcohol, and no pets.

Restrooms are available inside the theatre. The Green Room and Theater Auditorium will be closed to patrons. 

Concessions Pop, water and snacks will be available onsite for purchase (donation).

Seating

Please be sure to bring your own chairs as we cannot provide anything for you to sit on. Seating is first come, first served. Groups that wish to sit together should coordinate their arrival time so they can be seated together. If you have any special needs, please let the Hospitality Volunteers know when you arrive.

Rain Dates, ticket exchanges, and refund policies

If a performance is cancelled due to weather, we will exchange your tickets for another day. If the closing performance is cancelled due to weather we will offer a refund or accept your ticket purchase as a donation.

Weather-related updates can be found by calling 248 988 7049

If you are in doubt about whether the show will run, please call the Ridgedale Players main number listed above.
Questions? Email president@ridgedaleplayers.com
2021 – 2022 Season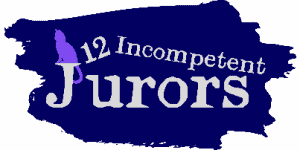 12 Incompetent Jurors  Sept 17-Oct 3
When a man is accused of abducting half a dozen cats, it's a simple open-and-shut case, even for a jury that's filled with oddballs like a dim-witted PR guy, a bickering couple, and a man obsessed with french fries. After all, every scrap of evidence indicts the accused. (I mean so clearly. The man is very, very guilty of stealing cats. Case closed.) And yet, Juror #8, a wannabe lawyer, believes that the "Cat Burglar" is innocent. Will he be able to sway the other jury members? Or will they side with Juror #3, the only sane man in the room? A hilarious parody of 12 Angry Men.
Ridgedale players is proud to announce the cast of The 12 Incompetent Jurors:
Foreman: Michael Sullivan
Juror Two: Matthew Druminski
Juror Three: Kris Wright
Juror Four: Madeline Lorio
Juror Five: David Thompson
Juror Six: Pamela Plewa
Juror Seven: Grover Easterling
Juror Eight: Scott Steiger
Juror Nine: Matt Rafferty
Juror Ten: Justin Bradley
Juror Eleven: Lori Smith
Juror Twelve: Emily Polet-Monterosso

Bah, Humbug! Nov 20, 21 **
'Bah, Humbug!' Ebenezer sings, dooming himself to visits from three Christmas spirits.  With the first ghost, he sees his sister Fanny as they sing 'One Last Christmas.' Next, Scrooge is taken to the home of his employee, Beth Cratchit, where Tiny Tim sings 'God Bless Us, Everyone.' Finally, Scrooge watches as the entire town celebrates with 'He's Dead and Buried!' Ebenezer's revelation that 'Life Was Meant to Live' brings a heart-warming conclusion to Dickens's beloved tale.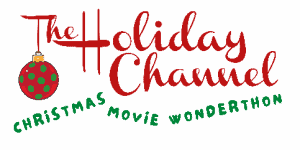 Holiday Channel Christmas Movie Wonderthon Dec 3- Dec 19
Christmas: a time for magic. A time for the traditions we cherish. A time to watch as many original TV movies as a human being can possibly endure. But now with The Holiday Channel Christmas Movie Wonderthon, you can enjoy the sugar rush of six Christmas movies all at once! Welcome to Hopewood Falls, Vermont, where singles in adorable sweaters converge to look for love. Can disguises help royalty and/or movie stars find the down-to-earth connections they crave? Will evil city slickers destroy charming inns and/or Christmas tree farms? Isn't it a little creepy for a meet-cute to depend on one person being in a coma?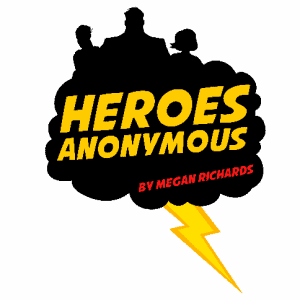 Heroes Anonymous Jan 21- Feb 6
In a gloomy community center, three retired superheroes team up in the fight against the evils of everyday monotony. One day, a young man with newly discovered superpowers shows up to their meeting, determined to become a superhero in a world where powers have been outlawed. When tragic news breaks, the four of them must try to reconcile the true meanings of right and wrong, justice, and their own personal motives."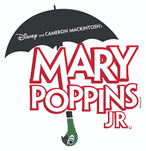 Mary Poppins, Jr. Mar 5,6 **
When a mysterious young woman named Mary Poppins appears at their doorstep, the family finds that she's the answer to their prayers, but in the most peculiar way. Mary Poppins takes the children on many magical and memorable adventures, but Jane and Michael aren't the only ones she has a profound effect upon.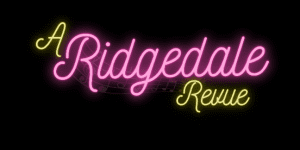 A Ridgedale Revue Mar 25-April 10
Tired of the cold and snow? Need something to lift your spirits? Come enjoy a toe tapping trip through the world of Musical Theater in Ridgedale's Own Musical Review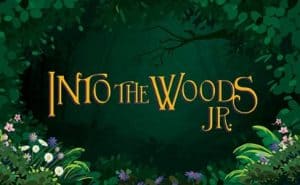 Into the Woods, Jr. May 21, 22**
The musical centers on a baker and his wife, who wish to have a child; Cinderella, who wishes to attend the King's festival; and Jack, who wishes his cow would give milk. When the baker and his wife learn that they cannot have a child because of a witch's curse, the two set off on a journey to break the curse, and wind up changed forever.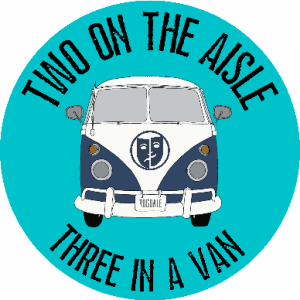 Two on the Aisle, Three in a Van (Outdoors) June 10-June 26
Welcome to another stellar season at the Neighborhood Actors Summerfun Repertory Theatre. a friendly little playhouse where, due to a lack of wing space, the company spends their downtime in the parking lot around an aging hippie/now turned techie's van. Those looking for refuge at the asphalt oasis include: a stressed-out artistic director grappling for funding, a wanna-be diva who's realizing her ingenue expiration date has just about passed, a board member's nephew vying to direct the musicals with a Tarrentino spin and the "I'm no chorus boy" chorus boy who thinks every show should have a kick line – including Glass Menagerie. Anyone who's ever seen a show may know these people. Anyone who's ever done a show may be these people.
**Denotes JAR/TAR Show