Open Auditions for Freaky Friday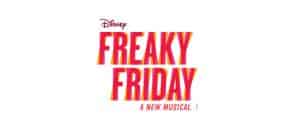 Based on the novel Freaky Friday by Mary Rodgers and the Disney films.
Audition Information
All rehearsals on Zoom and outdoors.
Show Dates (outdoors at the theatre): June 12, 13, 19, 20, 26, 27
(Saturdays at 1:00pm and 5:00pm, Sundays at 2:00pm)
This multi-generational show is open to adults, senior citizen actors, high school actors (9th-12th grade) plus the role of 10 year-old brother Fletcher.
Meet the Directors! Sunday, March 14, 7:00p on Zoom.
Auditions are March 15-16 on Zoom. There is a Sign-up Genius for it.
All audition information is available for download using the link below.